Since I've started my blog, I've realized that I yet to create a post dedicated to hair products that I have been loving so far. If you have been following me since I started my blog, you would know that I use to have really long hair & recently cut it short because it would be easier to maintain in the SoCal summer weather.
I just came back from my mini Vegas vacation on Tuesday (I am still super exhausted) and had the time of my life at EDC! 3 days in the heat was really rough on my hair though! On top of that, I have bleached my hair a few times and my hair is just so dry now! So after the first day of EDC, I decided to treat myself to a little "pamper" time & used a hair mask to help with my hair!
Erica from Vanity Planet sent me this restore & hydrate hair treatment mask a couple weeks ago. I am loving it so far! I was never one to really try hair products, but this works wonders!
After using this mask, my hair felt so amazing & looked wonderful throughout the entire week. It also smells so amazing! If your hair damaged & is in major need of repair, try this mask out! It works so well! Vanity Planet was kind enough to provide me with a coupon code to receive a discount on the mask!
Use 'monairhair' to receive $10 off the Restore and Hydrate Hair Mask at http://vanityplanet.com/hair/restore-hydrate-hair-treatment.html
I also received a new clipless 1-1/2″ curling wand by QT Performance Hair Styling last week as well from Flat Iron Experts!
If you have short hair, you know how difficult it is to actually curl it! So it took some time for me to curl my hair & find ways to make it easier for me. This curling wand also comes with a glove, which trust me, helps so much with clipless wands! It also has two temps, hi & lo.
The End Result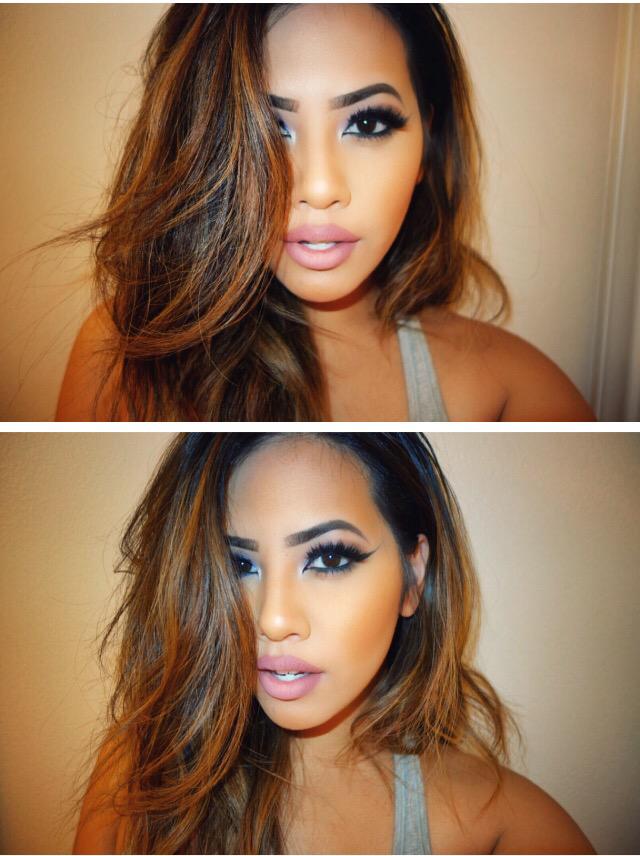 I loved how it turned out! I'm not a big fan of actual curls, I love more soft waves or beachy waves and this came out so perfectly! I slept with my hair like this & the waves are still in tact! I'm so happy with this product!
If you're interested in other hair styling tools, please check out Flat Iron Experts website! They have so many products on there!
If you're interested in the curling wand I purchased, you can click here to view it!
What are some of your guys favorite hair products? Do you like to keep your hair straight, curled, or maybe have an updo? Let me know! I'm not much of a hair person, so I would love to hear recommendations on hair products that you love!
PS. Be sure you scroll to the bottom for some coupon codes! I've also added the coupon codes to the link tab on my blog & will update it whenever I get a new coupon code for you! Please be sure to check it hehe!